news & events
LARSO Programs and Services
The Los Alamos Senior Centers allow adults 50 years and older to socialize, learn, share meals, have fun, and support each other. We're run by a respectful and service-oriented staff and many wonderful volunteers. We have fitness classes, a weight room, dancing, cards and games, table tennis, and computer groups. You can get your blood pressure check, your tire pressure check, and a delicious lunch all in the same place.


Lunch is available every weekday
Lunch is served Monday through Friday from 11:30 a.m. to 12:30 p.m. in the Great Room on the lower level of the Betty Ehart Senior Center and in the Event Hall located in the LA County Complex in White Rock. The suggested donation for lunch is $5 for those 60 or older. Younger members and guests are charged $7.50. Seniors may purchase a 10 meal lunch ticket for a suggested donation of $45 for 10 meals or 20 meal tickets for $90. We try our best to serve everyone who comes for lunch. Those without a reservation may be asked to wait a few minutes to be seated.

To make a reservation, call the BESC 662-8924 or the WRSC at 672-2034 before 10 a.m. on the day of your meal. If your plans change, please call to cancel your reservation.



Home Delivered Meals
We deliver meals to homebound seniors throughout Los Alamos County. We accept referrals from individuals, family members, caregivers, physicians, and community agencies. An initial nutrition assessment is conducted shortly after a referral is received. We reevaluate assessments every six months to determine if services are still needed. Suggested donation is $5.50 per meal.

Call 662-8924 or 662-8920 for more information

---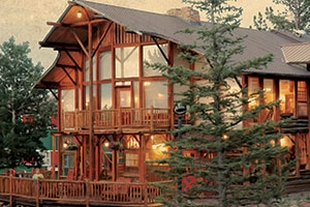 ANNUAL FAMILY RETREAT
HORN CREEK
September 1-4, 2017
In addition to outdoor activities, the Horn Creek Recreation Center offers volleyball, basketball, climbing wall, racquet court, walking track, bowling alley and gift shop. Horseback riding and other special activities will be available.

The cost for three nights lodging, and 7 meals will be
$195/adult,
$ 95/kid ages 4 – 16
Babies age 3 and under are free.

You won't find a better deal for the price!
Mark your calendar!
Start saving your money!

---
---