LoveinstructionFellowshipEncouragement Groups

Find some real connections! Join a LIFE Group!
Sign-up begins in August! Groups begin meeting in September!
---
We would like to make LIFE (love, instruction, fellowship & encouragement) groups an integral part of your WRBC experience. These groups of 8-15 members meet weekly (some biweekly) to study the Bible, pray, share, and minister together. Starting in September, most groups will begin with a six week study in 1st & 2nd Thessalonians coordinated with Pastor Chuck's sermons. Please consider committing to attend a group for this six week intro – most groups will continue through the year so there will be opportunity to continue after you've had a chance to experience them in person! Don't miss this opportunity to minister and be ministered to as we walk this road together! We'd love to help you connect with family at WRBC!

Weekly Group Schedule


Leader and Group Name
Pat Yeamans
League of Ordinary Gentlemen
Luke Van Roekel

Randy & Debbie Johnson

Becky Scott

Darrik Stafford
Intergenerational Mixed Nuts
Cory Farley

Sheldon & Lisa Larson

Vanessa Liming
Red Letter Jesus Freaks
Chuck & Connie Soderberg
The Hill Group
Katrina Koehler
Beth Moore Study
Steve Nolen



Time Location
7-8:30 pm WRBC

6-7:30 pm WRBC

6:30-8 pm Johnson home

9:45 am-10:45 am WRBC

6:45- 8 pm Stafford home

7 – 8 pm Farley home

6:30-8 pm Larson home

7:00-8 pm WRBC

6:30-8 pm Rauchfuss home

6:30-8 pm WRBC

6:30-8 pm WRBC


Day of the Week Childcare (?)
Sunday nights No Childcare

Mondays Childcare Available

Mondays No Childcare

Tue. Mornings No Childcare

Tuesdays Childcare Available

Wednesdays Childcare Available

Wednesdays Childcare Available

Wednesdays Childcare Available

Wednesdays No Childcare

Wednesdays starting in Nov. 2

Thursday Childcare Available


More info?

---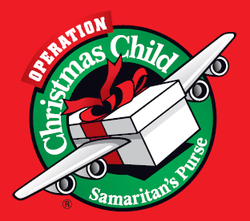 LIFE Groups and Operation Christmas Child
Every year, our AWANA kids challenge the congregation to see which group can bring more boxes for Operation Christmas Child. Every year, the kids win.
Last year, two LIFE groups pooled resources, shopped online, and assembled 72 boxes. This year, we're extending the invitation to all the adults of the church. It would be tremendous if we could double the number of boxes this year and hit 144.
So here's the plan:
Based on last year's numbers, the boxes averaged about $20 each. If you wish to participate, you can write a check to the church with "LIFE group OCC" in the memo line and you can put the checks (or cash) in April Nolen's VBS box in the office or give it to April or Steve Nolen. We'll begin purchasing items the week of October 24, with the goal of having everything here by the weekend of November 12-13. We'll schedule an assembly party that weekend, and everyone is invited to help assemble, regardless of their monetary contribution.


---